What makes us different? Beyond being a group of talented, intelligent, and amazing people, we genuinely care about each other, our customers, and the products we stand behind. Take a moment and learn about the humans behind Traders Reserve.
As a life-long, serial entrepreneur whose first business was delivering the morning paper in Syracuse, NY, I started Traders Reserve with my partner to take something I loved (trading and investing) and turn it into a business.
Ten years later, the people – our customers, our team – have become a second family to me and always will be. That makes this company more fun to run than any other company I know of.
About John
John is a graduate of Oakland University in Auburn Hills, Michigan and lives in suburban Detroit with his partner-in-crime, Liz and their watchdog, Gordie, a Yorkie-poo who thinks he's a Doberman.
For amusement, he lets Liz pour the wine.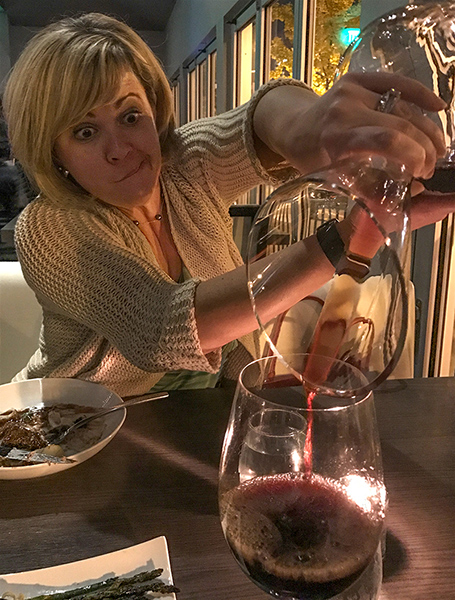 A 30-year veteran of the direct response business, Dave launched and built multiple business units for Phillips International (InvestorPlace Media).
Phillips was primarily a newsletter publishing business, but in 1989, Dave started their trade magazine and conference business in the technology and defense markets and built it up to $30 million in sales within 5 years.
From there, he moved back into the consumer financial marketplace within Phillips to take over and rebuild their mutual fund newsletter publishing business from 2 fledgling services into 5 major products that produced $20 million in sales.
Dave was asked by Tom Phillips, founder and owner of Phillips International, to create a franchise within the company that would test the use of traditional direct response marketing in an online environment.
Dave launched ChangeWave Investing in fewer than 3 years with a $24 million dollar business that had grown to include 6 additional publications, a thriving research business and a prolific content generation machine.
Dave concluded his time at Phillips by identifying the move of individual investors into active trading and made the push within the company to introduce active trading services, options trading services, and utilize video in both marketing and delivery of product for is changing customer base.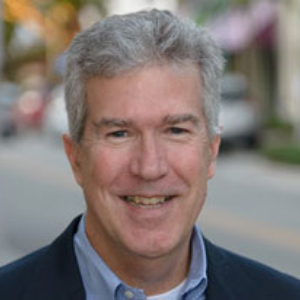 Christopher (Chris) Davis is relatively new to the professional/publishing trading world but had his start early in investing. At age 11 he placed an IBM trade that made more money than mowing lawns all summer. From that point on he knew investing and trading was the way to develop wealth and financial freedom. He largely financed his way through college by investing one of his larger scholarships and doubling it over the 4-5 years of undergraduate studies.
In graduate school at UVA from 1996-2000 he was fortunate enough to be trained by several professional traders who were associated with the business school there. While he is employed as a nurse practitioner, he paid attention to what his friends were doing in the business school (Darden). Many of them were training to manage fortune 500 companies and through them he learned about options, futures, and hedging and many of them had already retired from corporate life in their 30s and 40s.
Since 2000 he has been perfecting the tactics which now drive the Small Account Trader Workshops, Small Account Trader Pro, and the newly launched 5K Challenge along with Dave Durham. These are tactics they have been testing, refining, and perfecting for several years and can be utilized in just about any market condition or cycle to make steady income and returns.
About Chris
He has a very busy family medical practice on the Eastern Shore of Maryland where he lives with his wife and daughter. He graduated from Salisbury University in 1995 with a Bachelor's degree in Nursing. In 1996 they moved to Charlottesville where he worked and taught at the UVA medical center and graduated from UVA in 2000 with a Master's degree in Nursing and a Family Practice certification as a nurse practitioner.
He grew up ski racing and was fortunate enough to race internationally until a series of injuries (15 broken bones total, ACL twice, and enough stitches to make a sweater) made his decision to go back to college a smart choice. He figured that since he spent so much time in emergency rooms he might as well learn how to fix his friends and himself. When not at work he can be found trying to go as fast as he can (racing) on a bike, mountain bike, kiteboard, windsurfer, skis, skates, jet ski or whatever he can get his hands on. A rider on his life insurance prevents sky diving and flying experimental aircraft but other than that if it goes fast he will find a way to make it go faster!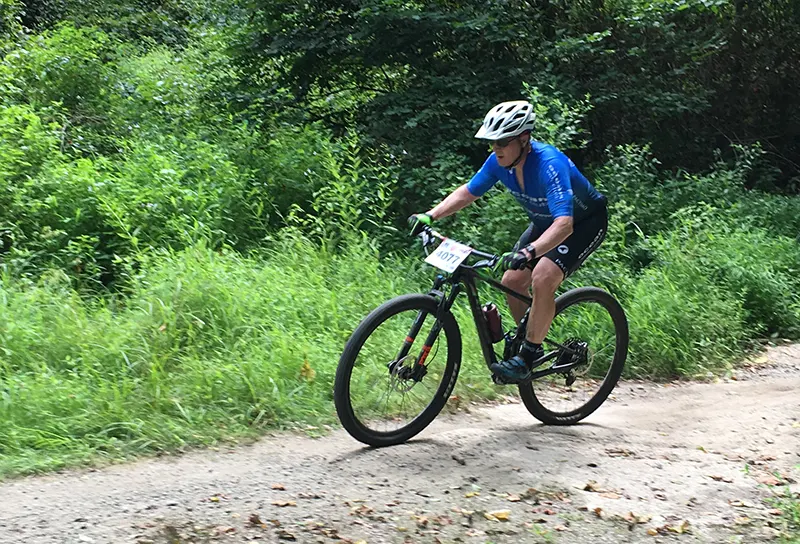 Jeff started off his investing when his dad came to him with a generous offer. His dad was prepared to match his investments dollar-for-dollar.  Jeff agreed and took his hard-earned money to a stockbroker and watched his investment fall to half its value.  Shortly after, his dad once again made the same generous offer and once again the two watched the money disappear.  That led Jeff and his dad to embark on their journey to learn how to trade on their own. 
Since then, Jeff has been a student of the market, reading investing books, going to seminars, and learning from other gurus in the industry.  
Jeff went on to earn his Master's of Business Administration with a concentration in Finance and Project Management and has a passion for educating others and assisting them on their financial journey.  
Jeff's work background:
As an avid film buff from a young age, Jeff went to school for film and business management and went on to work in the advertising industry, working around the country for clients like Ford Motor Company, Cintas, Bush's Baked Beans, Warrior Sports, and Arby's to name a few.  Jeff spent time working in the Detroit independent film scene, but eventually went back to school.  
After earning his MBA, he worked in the instructional video industry as an Executive Producer and led a team of multimedia experts to create over 2000 videos a year for Nissan.  He also spent time building international teams to produce virtual reality and augmented reality experiences for a variety of clients.  
Jeff enjoys technology, investing, and coaching others.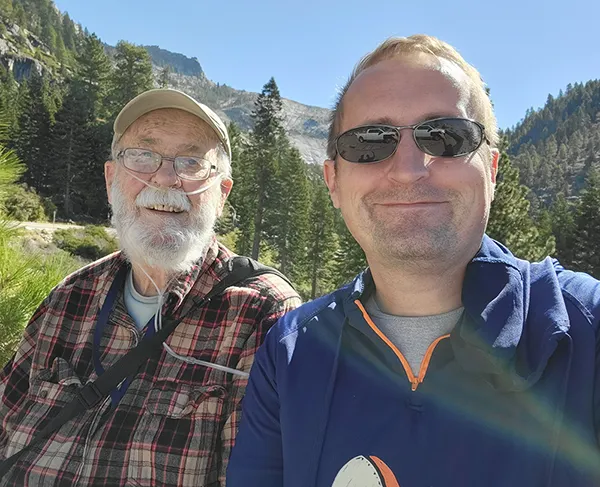 After a few marketing positions with smaller, locally owned companies; I strived for something bigger and better. I met John Hutchinson a little over 2 years ago and began working at Traders Reserve in 2019. What started as a part-time opportunity, has developed into an incredible growth experience that continues to push me. I love our close-knit team and all our amazing customers that I've had the chance to meet along the way.  
About Kara
Kara graduated from Central Michigan University in 2011 and has 2 Bachelor's Degrees: One in Marketing and One in Art/Photography/Media Design. She resides outside of Baltimore with her college sweetheart, their 2 rambunctious wee ones, and 2 yappy corgi's.
Kara enjoys hot yoga, reading, riding MTB with her partner, traveling & going on adventures; especially if it involves an adrenaline kick like jumping out of airplanes.
Publisher Dave Durham took a chance on a scrappy college grad who'd never traded a stock or heard of an option, giving me my start in the world of financial publishing. That was over 15 years ago. Ours paths diverged and then crossed again when he asked me to come abord the startup he and John Hutchinson founded.  
I couldn't think of better people to work for or analyst to work with (Michael Shulman and I also go way back).
Today, I'm known as an analyst wrangler and editor extraordinaire. And I cherish the community we've built here at Trader's Reserve. 
About Emily
Emily is a graduate of American University in Washington, D.C., where she earned her master's degree in Journalism and Public Affairs. She has worked in financial publishing as a writer and editor for numerous well-respected firms over the past 15 years. 
Emily recently gave up the beach life (where she developed a love of remote work long before the pandemic struck) and moved back to her hometown in upstate New York to be closer to family. She lives in a small town where she enjoys spending time on the beautiful Finger Lakes. 
Born and raised in the south (a few miles outside of New Orleans), and a high school teacher by college degree, I think I'm the company's only coonass. So it was only fitting that John appropriately knicked-named me Hurricane. Whether it's enjoying a breakfast daiquiris on the morning team call or I have to take a day because of the weather phenomenon itself, I'm one of the two faces of Customer Care.
Being on the TR front lines for the last seven years has been a blast. My favorite part though is the live events. I love the "work vacations" because it's where I get to put names to faces & develop relationships on a more personal level. The two places you can find me at these events are the sign in table and the hotel bar. 
I'm a Pisces, a dog person by nature and have three daughters. My philanthropies tend to be local animal rescues.  If I ever win the Powerball I'm buying a ton of property, building a huge home/farm and rescuing all the puppies. My favorite food is boiled seafood (any kind), and my favorite holiday is Mardi Gras. I'm in the "second phase" of my adult life so laissez les bons temps rouler!!
According to Leslie. Ok that's not really my nickname and she does not call me that. She does call me other things, most of which are not printable. For those of you that call the support line, no I am not Michael Shulman and I have no idea if I will ever attend an IBL (the two questions I get asked the most). Six awesome years at TR (and counting). 
Born and raised in New Jersey (Exit 4) but now split my time between the Lone Star and Sunshine states. When not providing outstanding customer care, I'm usually spending time with my family. Sounds boring right? Ok, I do ride my motorcycle, shoot guns and drink bourbon.  Yeah that's better!
Cell Number: Just kidding! Only Linda W gets that.