What The Fed Will Do Next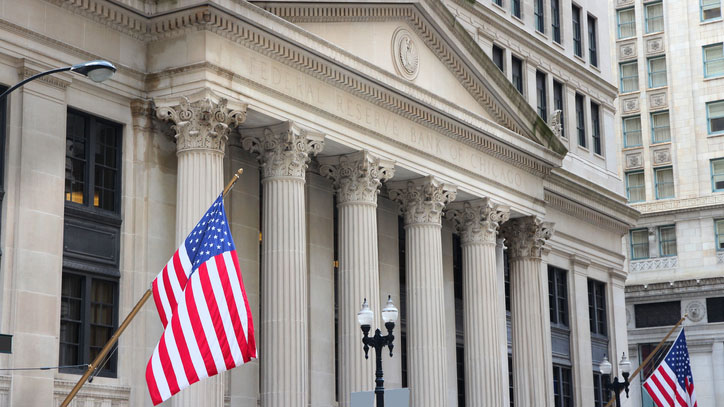 Last week we saw a whipsawed week with investors initially responding positively to the latest round of inflationary data, putting the probability of the Fed pausing another rate cut over 80%.  But last week was full of intraday rallies on down days and intraday meltdowns on up days.  We all know the market needs a pullback before going higher, but as earnings season winds down, we're left to look ahead to what the Fed will do next.  I'm not convinced the Fed will sit on its hands, and I'll tell you why…
I mentioned that last week we had the latest round of inflationary data with the Consumer Price Index Report, which the Fed often uses to gauge inflation. CPI year-over-year increased by 3.2%, which means the prices of goods and services are still going up as the job market weakens and credit card debt reaches new highs.
It's also important to note that CPI Y/Y increased from the previous report. I know – you're pointing to the number which excludes Food and Energy, and you're saying, at least that number went down! If you dive deeper into the data, the cost of Beef was the problem in this report, which is why the overall number was higher, year-over-year, but by excluding food, the number went down.
The problem the Fed has that the market may not be pricing in is the Fed's goal for inflation is sub 2%. Not only did another month pass by being above 2%, but this time we ticked up 0.2%.
Now, look at the Consensus Range and compare it to the prior reading of 3.0% The consensus was a possible 2.8% from last month's 3.0%. At that rate, it will take five months of constant 0.2% drops to get to the Fed's goal, and what happened this month? It went higher!
That's why I'm not convinced the Fed is done raising rates and I'm not sure the market has another rate increase priced in. That could be downward pressure on the market.
That also puts rate cuts somewhere in 2024, just in time for the next U.S. presidential election. But remember, historically, rate cuts have not been kind to the markets, and neither have months leading up to an election. The market doesn't like unknowns and those will be two unknowns that will dominate headlines next year.
Jeff Wood
Editor, Filthy Rich Dirt Poor
Coach, Options Testing Lab
Any trade or trade idea discussed is for educational purposes only.  They will not be tracked as an official trade recommendation.
267 Kentlands Blvd #225
Gaithersburg, MD 20878
P. (866) 257-3008
(Monday-Friday 9:00 AM-5:00 PM EST)
Publisher of actionable and proven strategies and tactics to help investors build wealth and reach seven-figure portfolios.