How To Graphically See Sector Rotation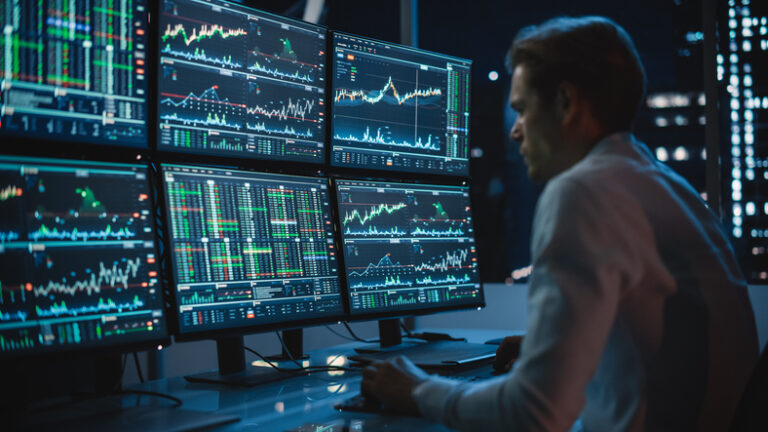 By now we've heard that the market rally of 2023 was fueled by a handful of tech stocks, but now after a series of tame forecasts from industry giants, we are seeing a rotation out of tech stocks into other sectors. But, what does that mean exactly? How are we seeing the rotation? There are a number of ways, but today's article is all about Relative Rotation Graphs.

Relative Rotation Graphs (RRGs) were developed by Julius de Kempenaer while working for an investment bank in Amsterdam back in 2004 – 2005. He had two problems to solve – clients were interested in relative performance rather than directional forecasts and institutional investors faced information overload.
RRGs were created to solve these problems using color-coded quadrants that separate the leaders from the laggards. Here's an example of the RRG.
Within the chart, each listed symbol is graded based on Relative Strength and Relative Momentum. The securities are compared against another benchmark, like the S&P 500.
The leading symbols are those with Relative Strength and Relative Momentum over 100. The lagging symbols are those with Relative Strength and Relative Momentum less than 100.
Now, let's look at a case study involving the technology sector. It moved out of the Improving quadrant and into the Leading quadrant the week ending March 3rd of this year. It then rotated into the Weakening quadrant the week ending August 4th. Forgive the green line over a green background – I can't change the colors.
Now, let's look at a stock chart to see what type of performance the S&P 500 Technology sector ETF (XLK) had over the same time period.
Had you entered the Monday after seeing the sector move over into the Leading quadrant and sold after the week it moved into the Weakening quadrant, you could have walked away with a 21% return in about four months.
Some things to note – like most indicators that rely on some type of price action, this can be a lagging indicator. You can see from the previous chart that the best time to enter XLK was in January of 2023, but this didn't signal an entry for three months!
Of course, this is just an overview – there's more you can investigate on your own. You can jump trades by looking for a 45-degree angle higher while a symbol is in the Momentum quadrant and start adding positions, with the assumption that it will continue to move over into the Leading category.
Earlier I mentioned that you could see a rotational shift away from tech and that brings us to what the RRG looks like today.
Communication Services and Technology are rotating out. Consumer Discretionary is leading, but losing momentum. Materials, Financial, and Energy have high momentum, but Industrials are the closest to going from Improving to Leading.
If you want to take a top-down approach, you can then look into the top stocks within the Industrials sector and see which ones are moving the sector higher and which stocks you might want to add to your portfolio… or use the ETF to get exposure to the sector.
If you're a contrarian trader, now you know what sectors are lagging and maybe you want to find stocks that you think will bring the lowest-performing sector up to the top.
Like any trading tool, there's a lot of information you can use, no matter what your trading style.
If you have any questions, comments, or anything we can help with, reach us at any time.
Email: [email protected]
Phone: (866) 257-3008
Jeff Wood
Editor, Filthy Rich Dirt Poor
Coach, Options Testing Lab
Any trade or trade idea discussed is for educational purposes only.  They will not be tracked as an official trade recommendation.
267 Kentlands Blvd #225
Gaithersburg, MD 20878
P. (866) 257-3008
(Monday-Friday 9:00 AM-5:00 PM EST)
Publisher of actionable and proven strategies and tactics to help investors build wealth and reach seven-figure portfolios.