Where to Find Weekly Income Right Now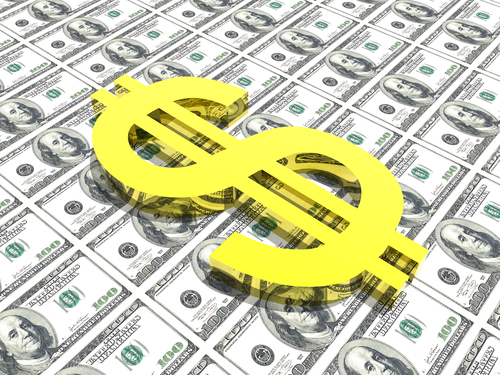 Options Income Weekly members closed back-to-back winners on 2x leveraged natural gas ETF ProShares Ultra Bloomberg Natural Gas (BOIL) last week.
Since I've already covered our recent success with this unconventional income play and commodity equities, in general, I thought I'd widen the lens and take a look back at our results since Dave Durham and I released the Options Income Weekly program in April 2023.
Options Income Weekly has two objectives:
Teach investors best practices to sell options for income

Provide low-risk, high-probability options trade recommendations (two to three per week)
Options Income Weekly is best for:
Investors with trading accounts or portfolios of $50,000 or higher

People who have limited time to trade

Investors who want to grow their portfolio

Retirees or pre-retirees who need to generate consistent income

Experienced options traders who want new trade ideas
Since April 2023, we've closed 45 trades, all of which have been profitable. At one contract per trade, we've earned $2,085 in income. 
However, during this time, the average daily capital needed to sell just one contract each was roughly $15,300. Therefore, members with the recommended minimum $50,000 portfolio could have scaled up their cash generation by selling three contracts apiece, bringing their cash to $6,255. 
We use target closeout prices to give members an idea of where we'll be looking to exit trades. We generally look to keep at least 50% of the initial premium collected. But across our 45 trades in the past four months, we've netted an average of 66.5% of the max premium with an average time in trade of just 5.2 days, underscoring how quickly we've been cashing in.
That means for every $1 ($100 per contract) in options premium, we're keeping $0.66, or $66 per contract.
To achieve these results, we've traded plenty of Options Income Weekly income-generating standbys like Roku (ROKU), The Trade Desk (TTD), Crocs (CROX), Chewy (CHWY) and Devon Energy (DVN).
We've also introduced new names to the portfolio. In addition to ProShares Ultra Bloomberg Natural Gas (BOIL), these include:
 

Rivian Automotive (RIVN)

: We traded the maker of electric pickups and SUVs successfully three times in a period of just over two weeks,

booking fast profits

and averaging a 0.9% return per trade.

 

DraftKings (DKNG)

: We sold a put that was 20% out of the money (OTM) on the digital sports entertainment and gambling company and

closed it after just two days

with a 0.9% rate of return.

 

DoorDash (DASH)

: The delivery platform operator has quickly

become one of our go-to income plays

. We've traded it successfully five times in a row since early April. Check out our results below.
In addition to the solid track record we're building, Dave has been holding mini training sessions for Options Income Weekly members. 
Recent topics he has covered include:
Option trade setups that improve success rates

How to select strike prices

How to capture larger premiums using longer-duration trades
During the rollout of the Options Income Weekly program, we have focused on generating high cash rates of return selling options, even as the market has see-sawed over the past few weeks.
We will continue to provide new stocks, tactics and educational sessions in the coming months.
If the next few months are anything like the past few have been, members should end 2023 with plenty of cash in their pockets and a better understanding of how they can trade options for income week in and week out.
Emily Norris
Managing Editor, Traders Reserve
267 Kentlands Blvd #225
Gaithersburg, MD 20878
P. (866) 257-3008
(Monday-Friday 9:00 AM-5:00 PM EST)
Publisher of actionable and proven strategies and tactics to help investors build wealth and reach seven-figure portfolios.